5 Board Games I Played During the Pandemic
I love board games, but due to the COVID pandemic still raging at the time of this writing, I had to find new ways to play. In this post, I share the games that caught my attention while I was unable to meet and play with my friends in person.
---
---
I think board games are an incredibly powerful tool to develop one's logical abilities. My favorite board games are the ones that rely on your decision making skills and your ability to trace a path between your current situation and victory. If a game has easy rules to follow and a quick setup from which emerge complex and non-obvious mechanics, you know it's probably my jam.
Before the COVID pandemic, one of my favorite activities was to meet with friends and organize board game jams. Usually 6 to 8 people, two bottles of wine, and many games to discover. Unfortunately, all of this had to stop, which rendered many games in my collection simply unplayable. Luckily, this sad reality created the opportunity of re-discovering some games I had neglected in the past.
Specifically, in this post, I will tell you about 5 games that saw little play from me before being quarantined, but now stand proudly in the spotlight. Who knows, maybe your new favorite game is among these!
Splendor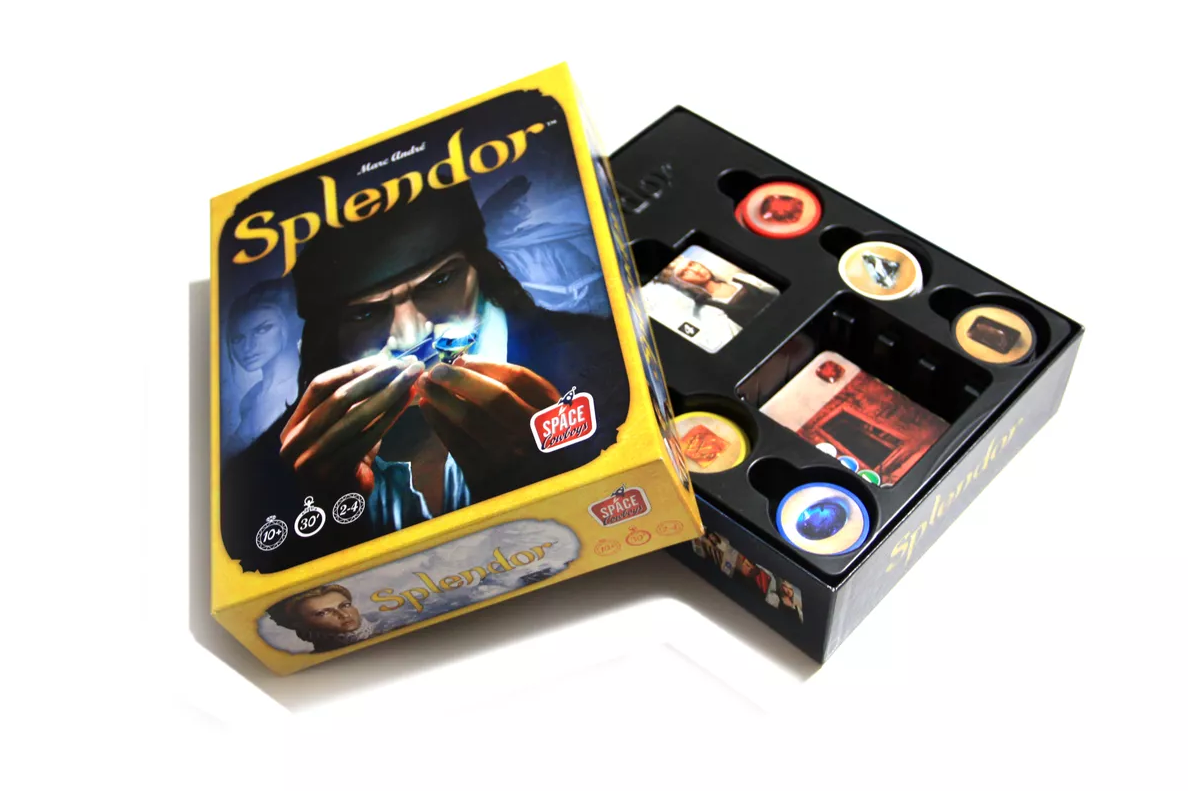 2-4 players (My recommandation: 2)
Playing time: 30 mins
Age: 10+
Complexity: Low
Strategy: Medium
My partner and I like to play this game at dinnertime. It's a game market manipulation that blends a nice mix of light strategy and luck. One reason why it's (by far) our most-played game is due to how quick it is to setup, play, and cleanup. Each game easily falls under 30 minutes.
When I was beginning to browse through the list of recommended board games on BoardGameGeek.com, two games were often mentioned together when it came to market manipulation for two players: Splendor, and Jaipur. If you are undecided between both games, from my experience Jaipur feels more like a kid's game than Splendor. The design sensibilities of Splendor feel more fresh after repeated games, in my opinion.
We keep scores by writing directly on the inside of the box (blasphemous, I know!). This should be a good indication of how confident we are that we will never want to sell this game: it's too good!
We sit side by side and look at the "board" like a market laying in front of us. There is no feeling of confrontation, since we are staring at the market instead of taunting each other. However, the interactivity is very real: whatever you buy directly impacts the remaining options available to your opponent(s). It's a great balance!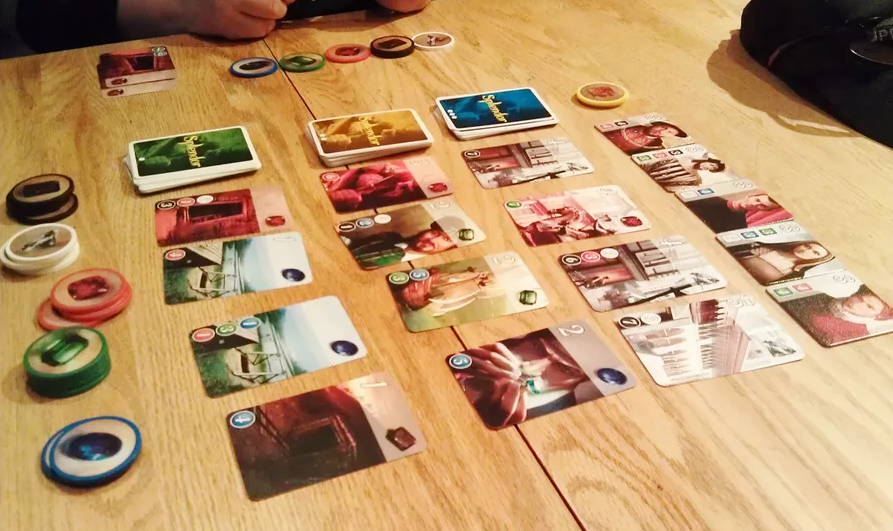 Patchwork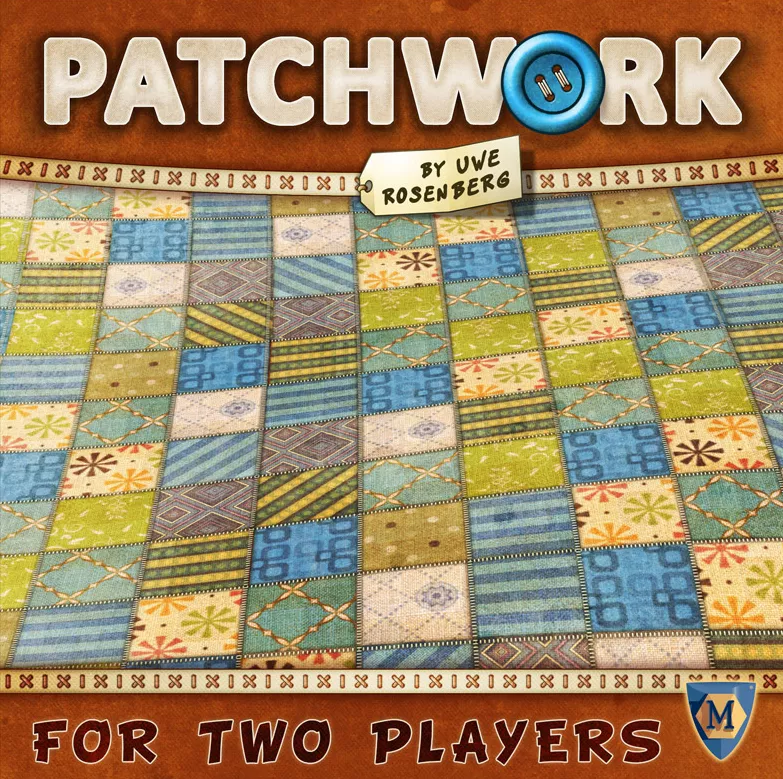 2 players only
Playing time: 30 minutes
Age: 8+
Complexity: Low
Strategy: Medium
The game mixes the market manipulation of Splendor with the geometrical aspect of Tetris. It has quick setup and cleanup, which is great for replayability. Each game lasts under 30 minutes. Really, that's all there is to say. It's a unique little gem for two players: a perfect game for a couple (especially for someone who is into knitting!)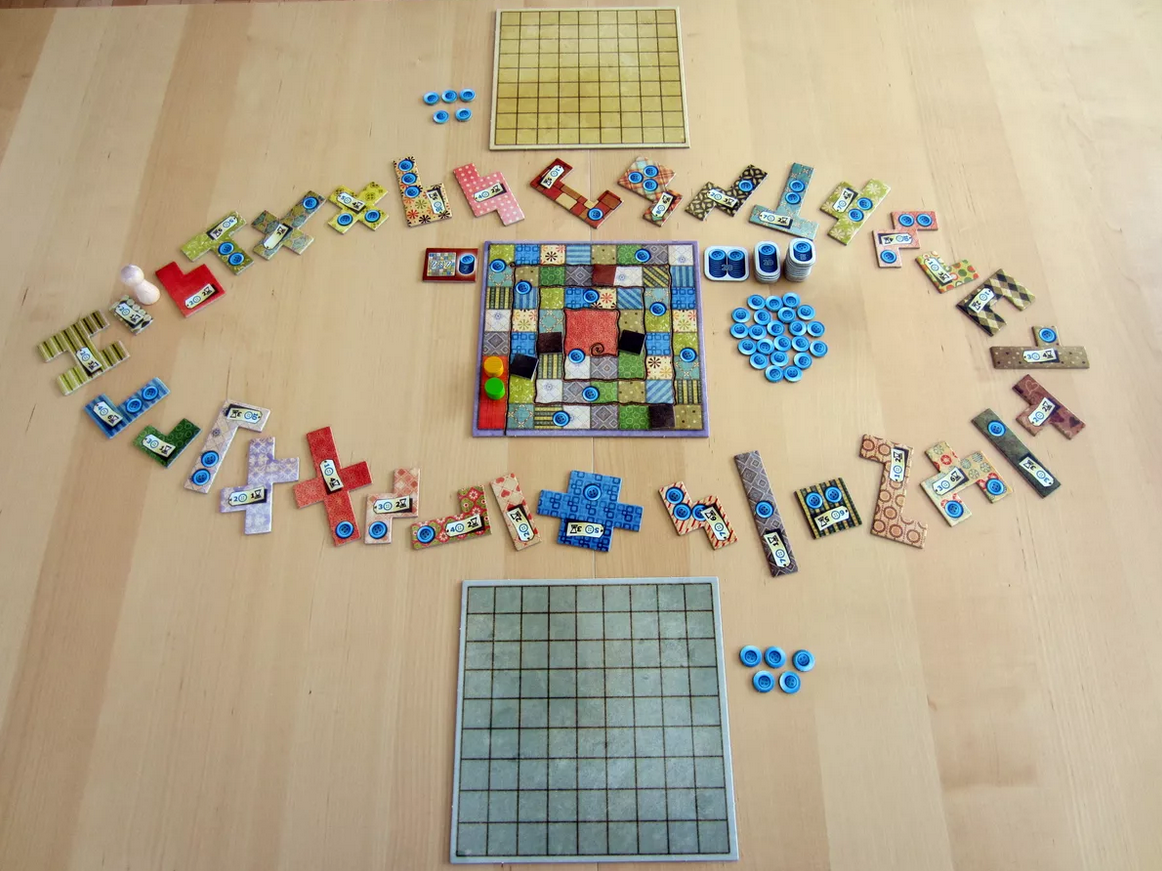 30 Rails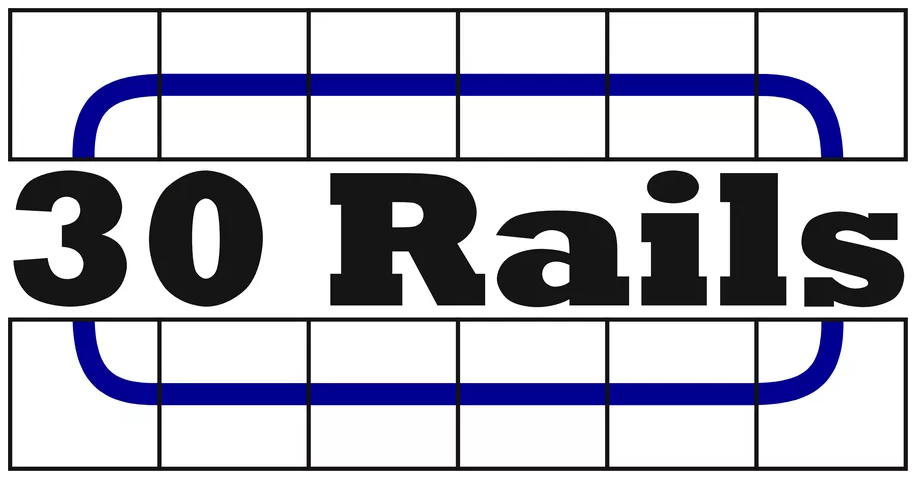 1-X players
Playing time: 20-40 minutes
Age: 10+
Complexity: Low
Strategy: Low to Medium
In this game, the goal is to connect the four different train stations scattered around the "map". It's easier said than done, however, since the dice will determine what rail you must use and in which row/column. Thankfully, you have the possibility of spinning that rail however you please.
A great single player game if you want to beat your high score, and a great multiplayer game if you like games without confrontation between players. The barrier of entry is almost null, since all you need are two distinct dice and a printed piece of paper. It's a perfect game to play during a pandemic, since it is a "bingo-style" game: call a value, and the players have to figure out where to place it on their sheets!
Check out the PDF files for the game and rules here!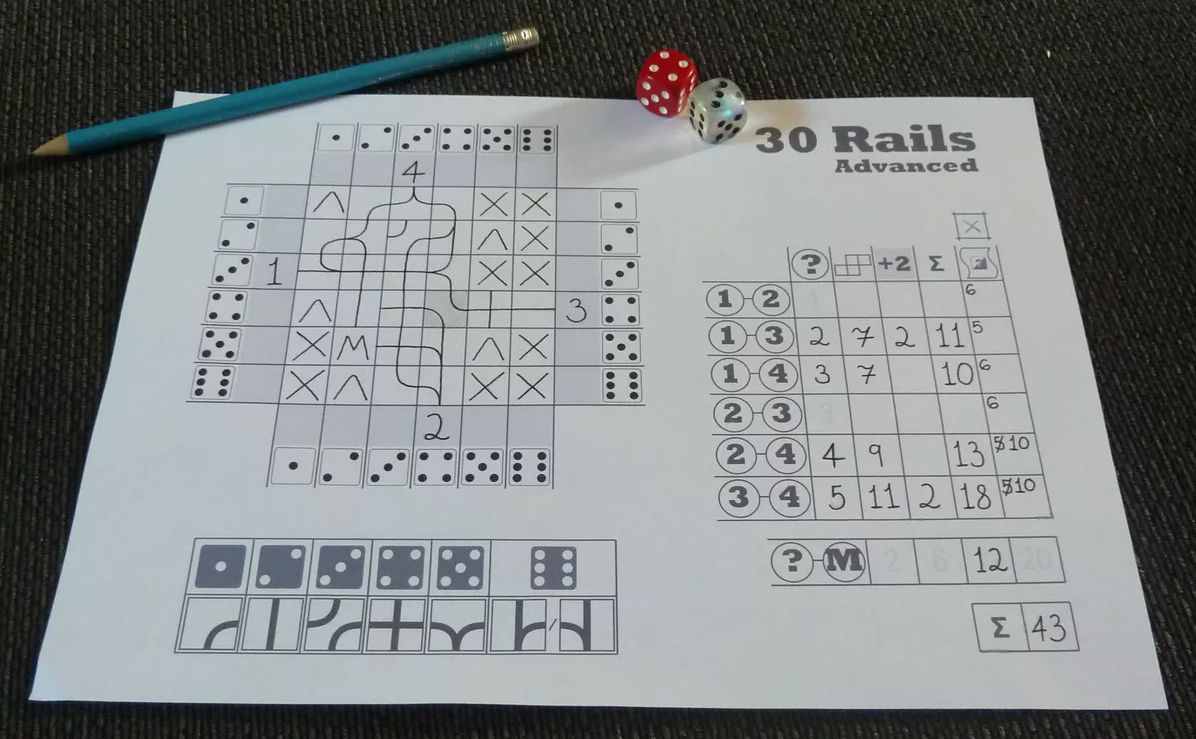 Scattergories
2-6 players
Playing time: 30 minutes
Age: 12+
Complexity: Minimal
Strategy: Minimal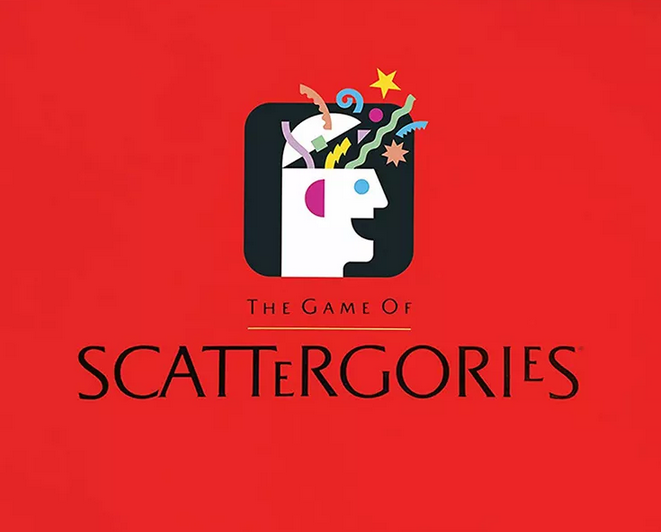 My favorite way to play Scattergories with friends is using videoconference apps like Zoom to share the dashboard with everyone at the same time: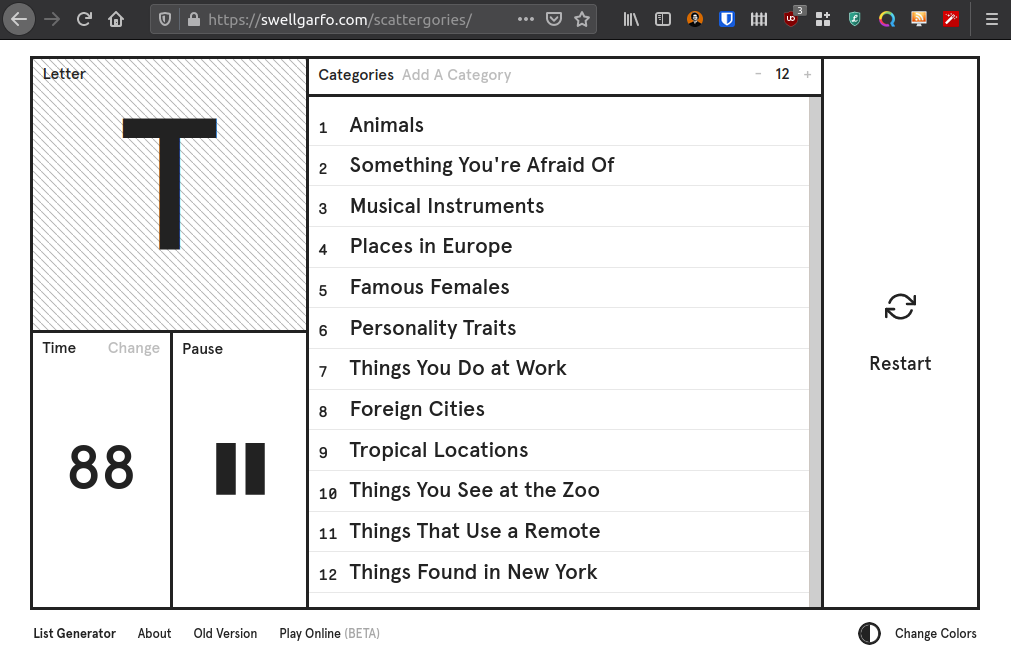 This unlicensed version was programmed by Anthony Kenzo Salazar, a freelance designer and developer based in New York and Los Angeles. It works wonderfully, though is only in English by default and does not support custom lists at the moment.
Go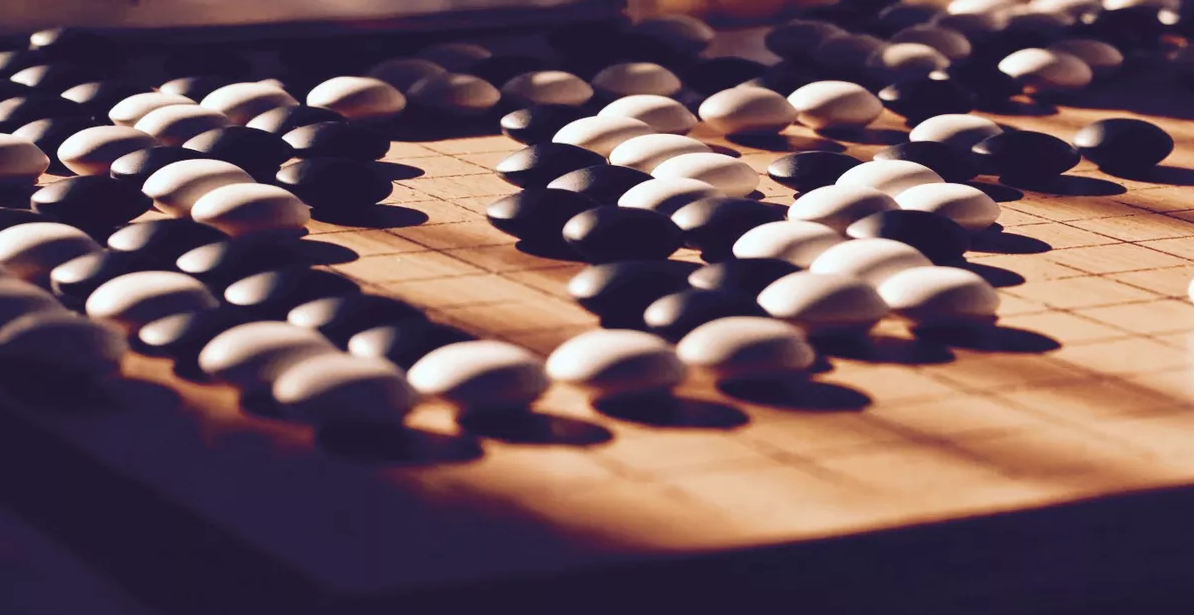 2 players
Playing time: Whatever time you need (20-180 minutes)
Age: 8+
Complexity: Minimal
Strategy: Deeper than the Mariana Trench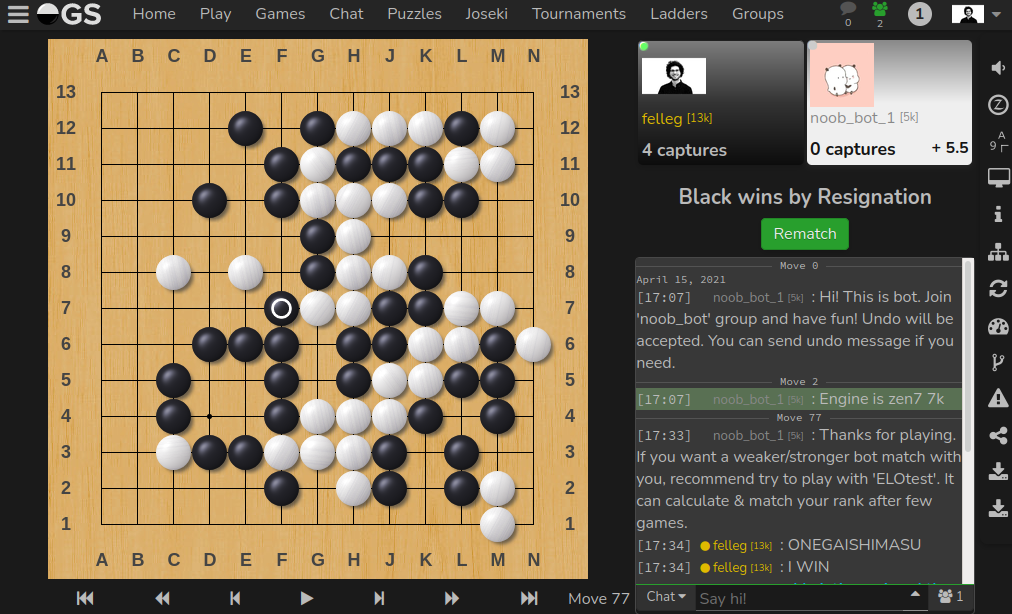 Go is both the most familiar and mysterious game in human history. It has been around for over 4000 years, and it is still just as fascinating as ever. The goal is to divide the landscape to your advantage by using your stones to create "borders". It is also possible to capture other stones or groups of stones by surrounding all of their "liberties" (however, this is not the main goal of the game, unlike Chess, for example).
The game is very poignant, it manages to be provide a zen experience with real exciting gameplay moments. Each game is different, and the game allows for what could almost be seen as "artistic expression". Really, there are no words that will do the game justice. You just have to try it out for yourself and see. For the record, I am not a fan of the confrontational nature of Chess, but I instantly fell in love with Go. Give it a shot, you might like it!
I play most of my Go games online. Here is my player profile, if you would like to challenge me!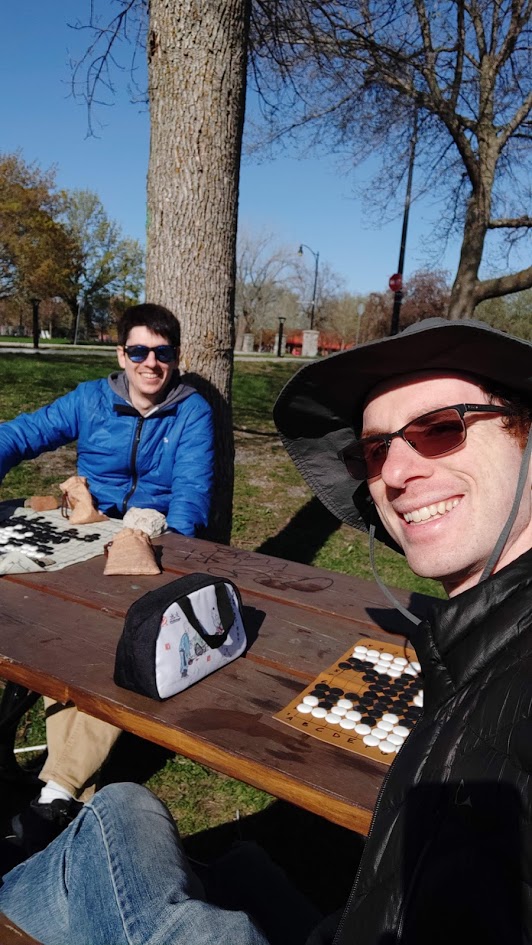 ---
954 Words
2021-05-03 00:28
---